ABOUT US
Antón, Martin (Shipping) S.L. serves as a port agent for numerous shipping companies from around the world, servicing both regular and tramp traffic.

Antón, Martin (Shipping) S.L. originally Antón, Martin & Cia, which was founded in Ferrol (Spain) in 1892. The first company performed stevedoring, warehousing, chartering, freight forwarding, combined and multimodal transportation, and special transportation. We serve as ship agents, customs agents, P&I representatives, brokers and consular representations.

The diverse and unique nature of traffic through the ports where the company operates includes: solid and liquid bulk cargo, general cargo, containers and even passengers. These types of traffic require high levels of specialization including operators, consignatories, freight forwarders, handling of goods and maintaining high quality standars in compliance with ISO 9001:2015.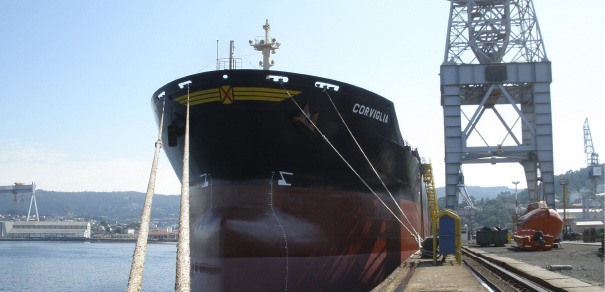 HISTORY
Last century, two families joined forces and decided to dedicate themselves full time to the maritime business. The fourth generation of those two families are currently running the Shipping Agency Antón Martin Shipping in Ferrol, Spain. In 2017, the company broke family-owned company stereotypes by celebrating its 125th anniversary in good health. In 1982, Guillermo Ventura Martín and Emilio Antón Yboleón founded Antón Martin y Cia with the goal of providing all types of services to ships docking in Ferrol's shipyards. We opened our doors in the Ferrol Vello neighborhood, at San Francisco street, directly behind the facade of the city's port.

Decades later, the company become a leader among estuary shipyards.
LOCATIONS

Quality Assurance
Antón, Martin (Shipping), Ltd. understands what our clients need. And, in order to meet those needs, the Company has been approved by Lloyd's Register Quality Assurance UNE EN ISO 9001:2015.

Excellence
Antón, Martin (Shipping), Ltd. has an efficient and structured workforce that is able to meet maritime logistical demands while guaranteeing the highest level of quality and agility at all times.